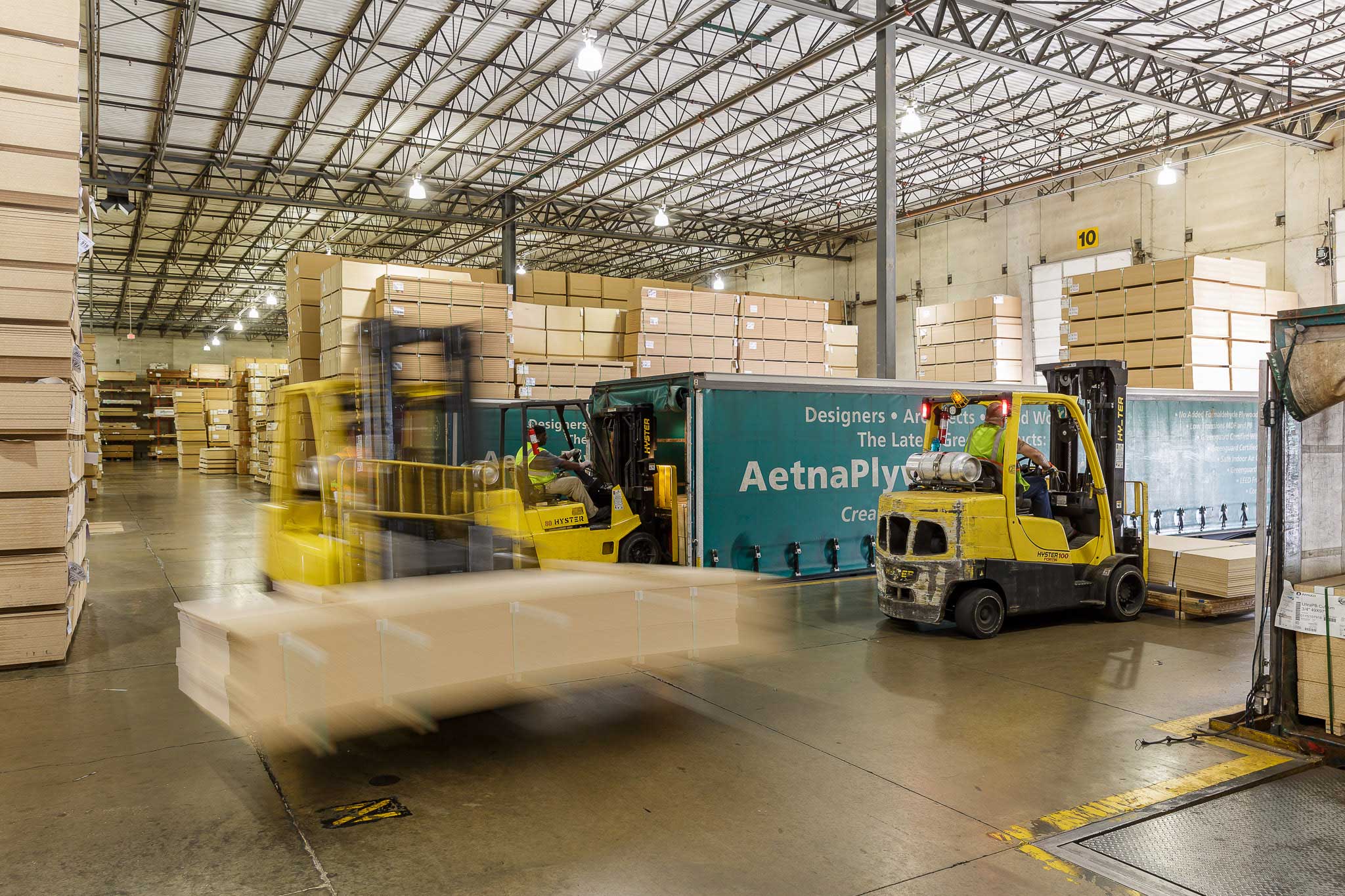 Time is money. Schedules are tight. Project costs are on the rise. And jobs are at stake when things don't go as planned at the job site or on the shop floor. That's why the number one concern for many of our customers is making sure they get the right product, at the right place – and by yesterday if possible.
Finding more ways to react faster to our customers' needs is what drives much of what we do at Aetna Building Solutions. We're working to be your most agile source, with:
A fast-expanding Midwest presence: With sales and support staff and inventories in Chicago, Rockford, IL, Indianapolis, IN and White Bear Lake, MN, our Midwest footprint helps put all of our resources in easy reach of most, if not all, of our customers.
500,000 sq. ft. of warehouse capacity: Carrying inventory is expensive, but it's the only way we know of to have enough high-quality product on hand to meet many of our customers' needs every day, all the time. Our breadth of product line is perhaps the widest in our industry, and you'll find many of our most common and popular items in stock and available today.
Material sourcing around the clock: With our own truck fleet and drivers.