Our Mission
Our founders Arthur Schwanke and Don Davis Sr. set out in 1937 to build a wholesale plywood distributor business by applying three simple principles: 1) Know the customer's needs; 2) partner with best-in-class suppliers; and 3) make product available by efficient warehousing methods for immediate delivery. Larry Rassin, our recently retired President and CEO, continued this legacy, as evidenced by the significant growth of our product lines, markets and marketshare during his tenure. Today, Aetna has grown into one of the Midwest's largest wholesale distributors of building products by staying true to these simple, but enduring, principles.
We welcome the opportunity to bring added value, faster response, and better results to your next project.
Jon Minnaert
President
Aetna Building Solutions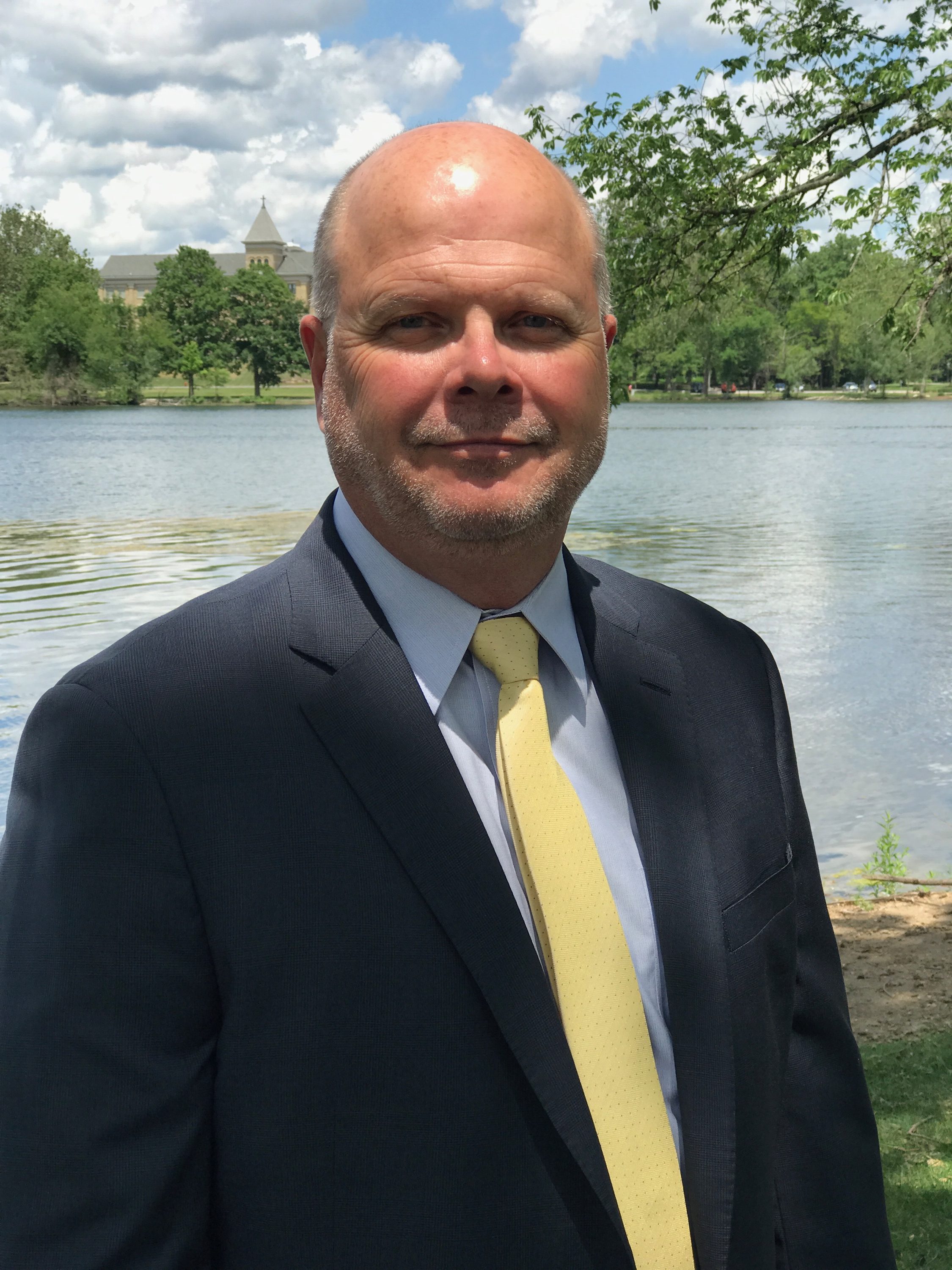 Over 80 Years of Experience
1937. The country, and the building industries in particular, are still mired in the Great Depression, and the timing couldn't be worse. But Don Davis Sr. and Arthur Schwanke have a hunch. American industry, resilient as ever, will bounce back and materials like plywood will soon be in short supply. So they roll the dice and launch Aetna Plywood & Veneer Co. out of a modest warehouse at 1731 N. Elston Ave., Chicago, IL. Just a few years later, Aetna is deeply immersed in the American war effort, and a principal supplier of lightweight, high strength plywood for important projects like the famous all-plywood gliders used by airborne troops during the Normandy invasion, and countless other applications in support of America and her allies.
By 1949, a visitor to the Elston Ave. warehouse would find what the company calls "Walls of Wood from the Forests of the World." Some 10 million sq. ft. of hard and soft plywood, over 100 railroad carloads, is piled high as the fast-growing company races to meet the demands of the post-war building boom for housing and pre-finished wall paneling. Aetna is also becoming an important source for a new product called particleboard, and many other new products destined to become 'household names' for residential and commercial applications.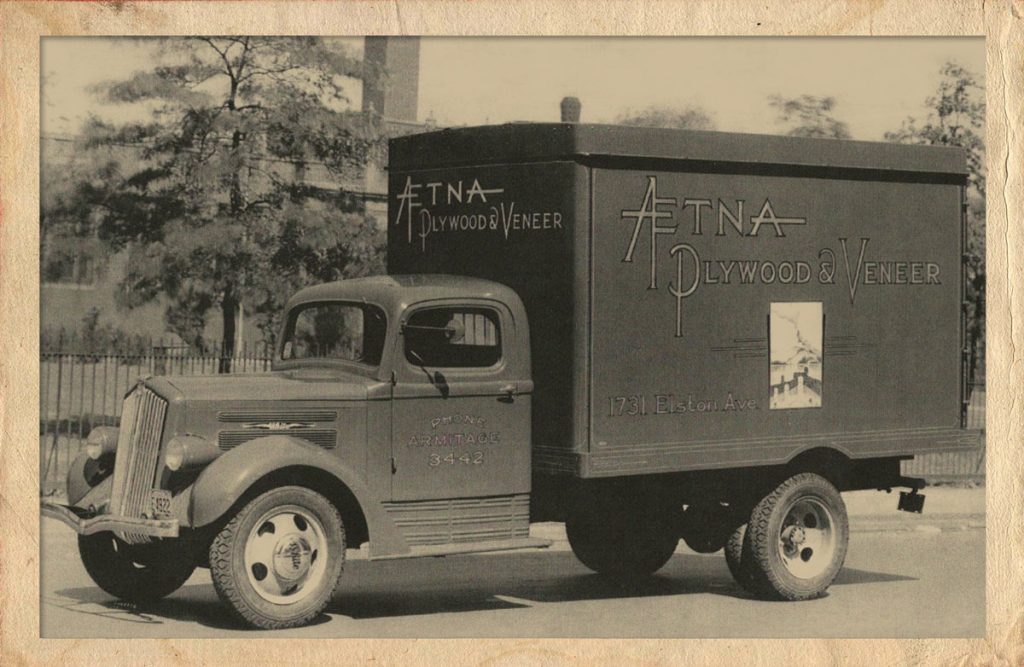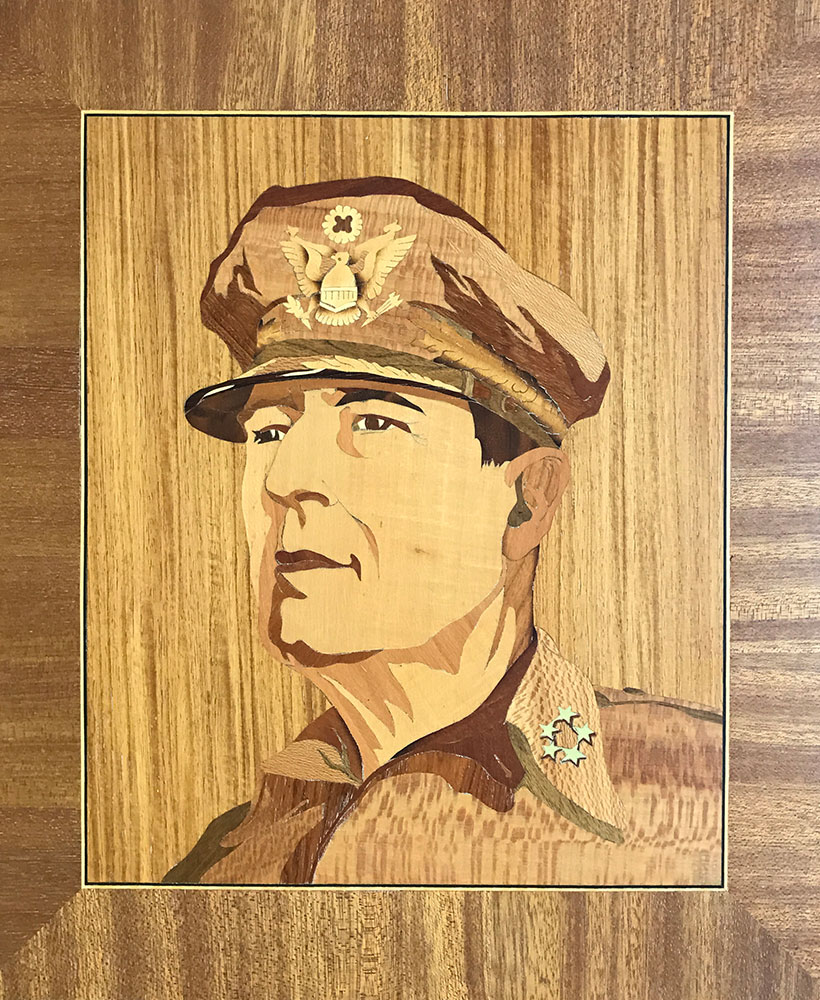 One of a series of Aetna commemorative plaques created by Aetna in the 1950s, composed of some 100 different native and exotic wood veneers.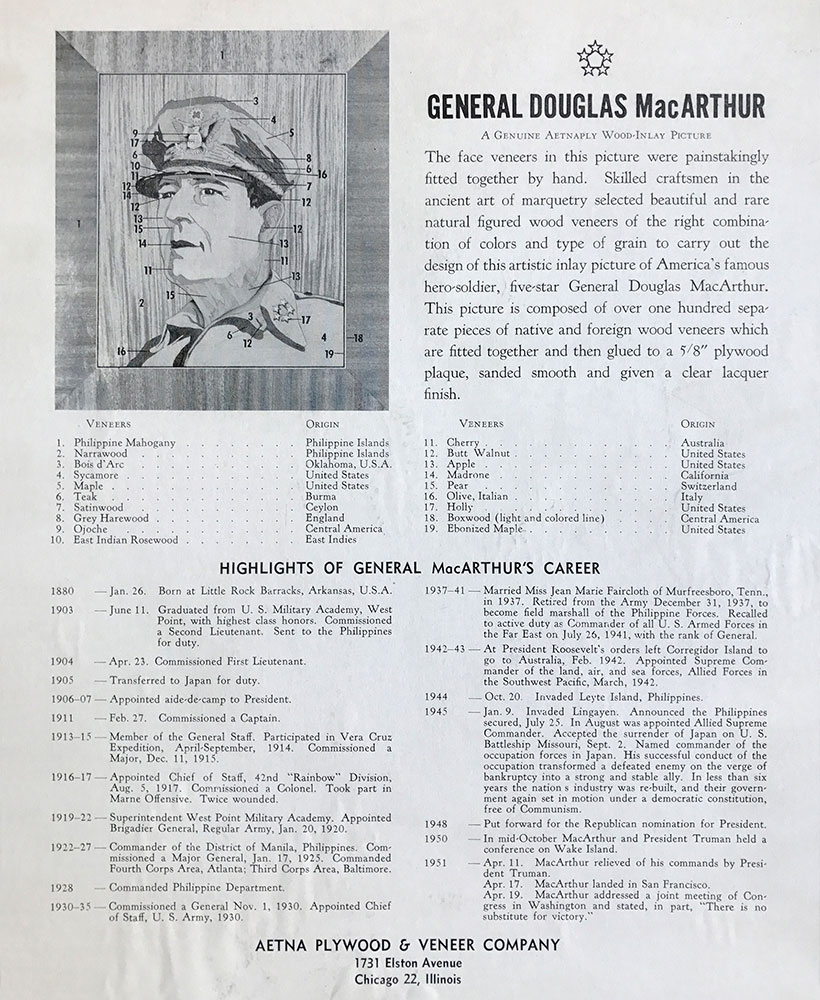 Other milestones would follow, most recently the expansion into a modern and efficient corporate headquarters and 200,000 sq. ft. warehouse facility in Maywood, IL in 2001 and, over the last 25 years, the building out of sales and warehousing facilities in support of important markets in Indianapolis, IN, Rockford, IL and the Twin Cities, MN.
Aetna Building Solutions, over 80 years old, and growing strong. We can't wait to see what the future holds.