John Boos Butcher Block Tops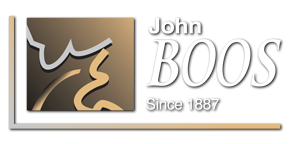 John Boos & Co. are experts in handcrafting American Hardwoods into quality products of beauty, durability and function. The Boos Block® brand represents John Boos & Co.'s commitment to quality and is proudly displayed as the final touch to many of their heirloom quality products.
North American Hard Rock Maple is the core species of the Boos Block legacy and is also one of the most durable and sought after food preparation surfaces. Pride and Craftsmanship are the key ingredients in everything that John Boos does.
Aetna Building Solutions is proud to represent this great American company and its fine products.
For more information on John Boos butcher block products, visit:
https://www.johnboos.com