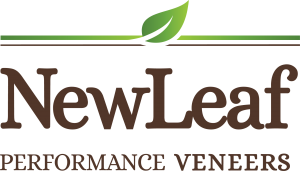 There is no denying the appeal of natural materials. The rich warmth of wood. The raw splendor of a granite slab. Yet, nature has limits. Natural materials can be inconsistent and unpredictable.
Their beauty can be fragile, easily damaged by regular use and exposure to the environment. New Leaf has improved on nature, taking the beauty, depth and dimension of natural wood grain and elevating it to a level of consistency and performance unimaginable with traditional veneers. The result is a beautifully predictable veneered surface that eliminates the old problems and sets a new standard for enduring natural style.
New Leaf Performance Veneers are designed to maintain a flawless surface in even the most active commercial environments.
New Leaf Performance Veneers are an innovative solution for commercial architectural doors, hospitality and office furniture, wall panels, case good applications and more.
For more information on New Leaf Performance Veneers, visit
:
https://www.newleafveneers.com/